Bulk order Custom Puppets and Custom Soft Toys with No minimum order
Wholesale Soft Toys/ Soft Toy Prototyping
There are two options for mass custom manufacturing of your soft toys and wholesale puppets. We can manufacture small runs of up to 50 soft toys made to order in house – no minimum order. 
Alternatively, we can produce a single prototype/ production sample, sell you the design rights and produce a manufacturing pattern which will enable you to have the toys produced by another manufacturer.
Bulk Orders of Soft Toys or Puppets
Picture to Puppet has the facilities to produce small runs of up to 50 wholesale puppets and wholesale soft toys with no minimum order. Each one is handmade in our Edinburgh studio by our expert team of designers and makers and as a result is why we can only produce up 50 per order. Our bulk orders are produced to the same high standard as all of our custom puppets and custom soft toys. 
Get in touch and talk to us about your custom toy manufacturing needs.
Wholesale Soft Toys – Bulk Discounts
The more identical toys you order, the cheaper each one is. We can make up to 50.
The prototype price and bulk discount will vary according to the complexity of your design. Some guidelines are shown below. 
Wholesale Discount guidelines:
– 2 – 5 identical items: approx. 75% of prototype price
– Up to 20 identical items: approx. 60% of prototype price
– Up to 50 identical items: approx. 50 – 60% of prototype price
The Wholesale Soft Toy Process
We can produce custom soft toys from a design brief, a photograph, an illustration or just a description.
Soft Toy Design Phase
To start the process, we do one or more toy design drawings, which include dimensions and notes and fabric samples. At this point, you can request any amendments and decide whether you would like to go ahead with the initial toy. We typically charge £50 for the design phase. Further iterations of the design, if required, are charged at £15.
Soft Toy Sample Construction
Once the design drawings and fabrics have been approved, we order the fabric in, produce a pattern and construct the fist toy. We then send it to you to review. 
The cost of the initial toy depends on the complexity of your design, but is typically in the £250 to £450 range.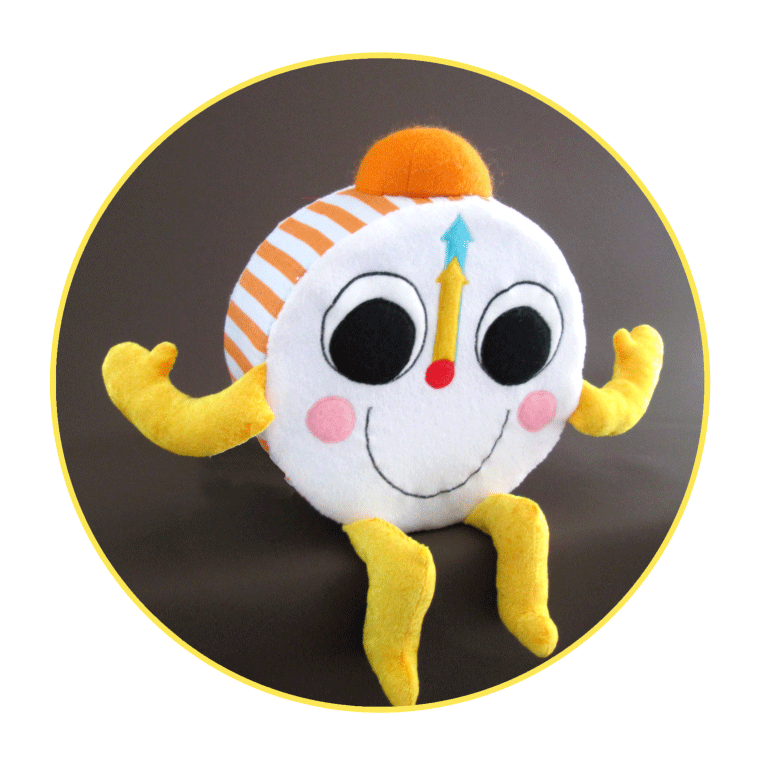 Ammendments
If you would like any changes to the soft toy design following receiving the prototype, there is the option to order a second iteration, which is typically 60% of the price of the first. Alternatively, if only small changes are required, amendments to the initial toy are charged at £40 per hour. 
Production Phase
Once you are happy with the prototype, we can produce the bulk order of toys. 
Larger Quantities of Toys
50 units is our maximum quantity, as we are are a small team. However, if you are looking for a larger quantity of custom made soft toys, Picture to Puppet can still help. We can offer a prototyping package that includes the design rights. This allows you to take the prototype to a larger manufacturer for production. We can also produce a production pattern which you can take to a larger manufacturer. 
Have a look at our Prototyping page, which explains this manufacturing sample order process and the options we have available.
Why Choose Picture To Puppet For Your Custom Toy Manufacturing?
At Picture to Puppet, we make custom soft toys with no minimum order, so our service is ideal if you're looking for a small run of high quality, ethically made soft toys. We have made custom toys and puppets for a huge range of clients including Ceebeebies, the Royal Household, Corporations, schools and the government. We've got experience in a huge range of styles of toy and have an extensive knowledge of fabrics and components. We love what we do and get very attached to each character we produce! 
Our wholesale toys and puppets are commonly used for educational programs, schools, and marketing campaigns.
All of our toys and puppets are ethically made in our Edinburgh studio, by our small expert team of designer makers. We never outsource production and we're easily reachable by phone or email. You can also come through to the studio to chat in person.
Wholesale Puppets
Every type of custom puppet and toy we offer is also available as a bulk order. 
One of our most popular choices for bulk orders are our glove puppets. Custom glove puppets are our most affordable option. These are extremely easy to use, even for small children, and are machine washable.
You can get in touch with us via our online form, email or phone. You can also visit our Edinburgh studio.