Teddy Repairs by Leith Toy Hospital
As well as creating custom puppets and soft toys, we also run a toy hospital. Whether you want your childhood teddy restored, or your child's favourite toy is looking a bit too well-loved, we can help!
We offer a wide range of repairs, to both teddies and dolls including replacement eyes, noses and joints, fixing holes, and even new skin! When you bring in your toy for a consultation, we'll talk through all the options to make sure you're happy with what we're doing.
We understand how important it is to retain each toy's unique appearance and personality, so we're careful to keep their individual character while restoring them to health. In addition to teddy repairs, we can fix all sorts of toys, from plastic and porcelein dolls to giant cuddly alligators!
Visit our Toy Hospital website for more information and details about how to find us. You can also see pictures of some of our repairs below, along with a price list.
Get in Touch
Leith Toy Hospital occupies the same studio space as Picture to Puppet, at 64 Constitution Street, Edinburgh EH6 6RR. Drop by Monday-Friday, 10-6.
Phone us at 01315544753
Or email info@leithtoyhospital.co.uk
We look forward to hearing from you!
Toy Hospital Price List
Soft Toys:
Surface clean – £15-30

Joint Replacement – £25 per joint

Replacing paw pads – £12 per pad (£48 total)

Patching – £12 per patch

Darning/seam repair – £6 per hole, up to £100

New nose & mouth – £20

New eyes – £15

Stuffing top-up – £10 per compartment

Sounds — Growler/squeaker — £15
Music box — £25

Full restuffing

Small (up to 25cm) – £18

Medium (25-45cm) – £25

Large (45cm and up) – £40-60

New clothes

Sleeveless onesie – £25

Onesie

with sleeves – £45

Full re-covering ('new skin')

Non-jointed – £150-200 plus materials

Jointed – £300 plus materials

Recreation from photo – £100-£185
Dolls:
Surface clean – £15-30

Eye replacement – £35

Limb reattachment — £25
New eyelashes — £30
New voice box — £25
Crack repair — from £10

New limb – £50

New clothing – From £30
If you don't see what you're looking for or aren't sure what your teddy needs, get in touch and we'll be happy to help!
Toy Hospital Case Studies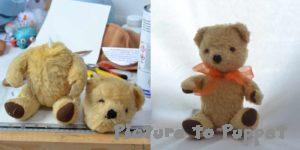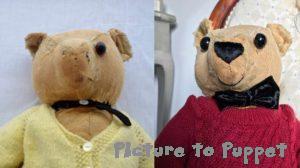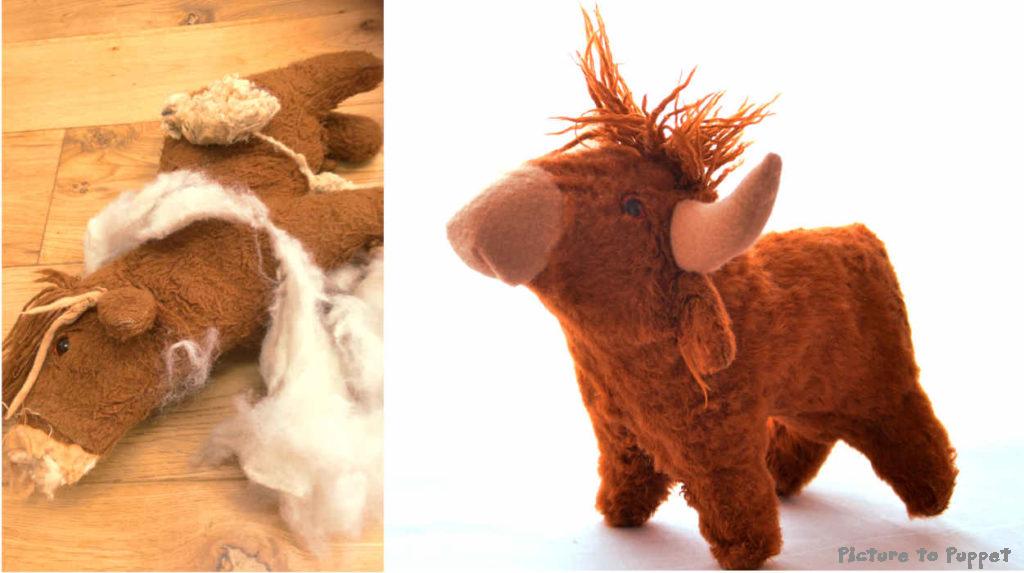 Visit my gallery for some examples of my previous work.